I have been a blogger for many years. Too many years to be remembered with comfort or accuracy. And, in that time the blogging environment has changed beyond recognition. However, the need to acquire valuable backlinks to your Blog remain on of the key concerns of every Webmaster. Backlink building is still something that eludes all but the very best SEO strategist.
Google along with all the other major search engines is refining its search algorithms to improve the search experience for all Web users. This is of great benefit for every Web user and should also be a very positive step for all Web publishers.
Backlink Building
Before we talk too much about backlink building, we should familiarise ourselves with what is meant by a backlink. At this stage I shall refer you to Brian Dean's Definitive Guide on Backlinks.
Brian Dean is an expert in SEO and has built backlink campaigns for some of the biggest blue-chip companies.
What is the need for these links? Every Blogger desires traffic for there blog. Many of the current blogs are run as businesses and traffic is fundamental to the success of these businesses.
Love them or loathe them, search engines are crucial to sourcing that traffic for your blog. And, if you want your blog to rank well in the SERPS you are going to have to adopt backlinks as an essential element of your blogging strategy.
SERPS are Search Engine Results Pages and play a huge part in the visibility of your site to the searching public
Backlink Building Strategies that don't work
In the past, just dropping your Website URL in as many places as possible would get you positive results. At the time, quantity of links was King. That is no longer the case.
Not all links are equal. Worst of all, is that some links are actually bad.
For a long time I have been publishing Tweets and Posts to Twitter, Facebook and GooglePlus in the hope that all of these links would be seen by the search engines and boost my ranking.
This was badly misguided.
Social Media links do not add to your SE ranking. I don't believe they do harm and they do produce some traffic. But, having just conducted an Amazon search for backlink building books, I could be wrong. It may be my posting methodology that is wrong.
I know that most social media platforms use "nofollow" links. However, even these can add a little SEO juice to your site.
Link Juice: Understanding and Using Backlinks
Social Media SEO Backlinking 2016 (Beginners Training)Backlinks 2017 Cheatsheet: RecommendationsUltimate Guide to Link Building
Conventional Wisdom for Backlink Building
I had long dismissed Guest Posting for backlinks as a method, while undoubtedly useful, was far too labour intensive. Why would I spend several hours producing a post that I could use on my own blog.
The answer is: a backlink is well worth the investment. Because to do proper white-hat backlinking will take you the same amount of time to accomplish.
To do any sort of acceptable backlinking you will need to reach out to other Website owners and request backlinks. Furthermore, you will need a reason for that person to be interested in furnishing you with a link.
Affiliate Promotion

Writing and Fighting is supported by advertising of the services we know, use and love. Running a successful Website needs funding. And, affiliate marketing is our chosen funding model.

We use Bluehost and SiteGround to host Writing and Fighting and derive traffic by posting Tasty Pins on Pinterest, driven by Tailwind. However, no Blog should be without a secure Backup and Writing and Fighting relies on BlogVault to provide this peace of mind. Furthermore, the all-important site security, is courtesy of Sucuri Website Security Solutions.

If you click any of the above links, and make a purchase, we will receive a small commission. At no additional cost to you.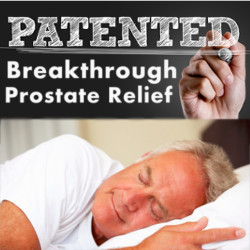 This concludes the current post. We hope it was educational, informative and enjoyable. What follows, hereafter, are optimised images for sharing. Tall Pinterest images will only be revealed when the appropriate sharing button is selected.
---
Guest Posting
While Guest posting is a legitimate way to build backlinks, it is far from being an easy option. You will need to identify and reach out to a well-established blog in your niche. It is important that the blog is in the same niche as you and that it should, ideally, have a higher DA than you.
Furthermore, you will need to be sure they are looking for guest posts. It is highly unlikely that they will accept your guest post unless you are, at least, reasonably well known in your field.
So, if you are planning to try your hand at guest posting, you might want to start promoting your own personal brand. And, while you're at it, you may also want to brush up on your writing skills.
In the meantime, I have shifted my focus to Pinterest Traffic. Which may not be an easy option But, it will be a whole new learning experience.
About
Stephen Walker, a.k.a. the Spoonie Blogger is a long-time Blogger who has witnessed many changes in the Internet Blogging environment.
He is contributing this guest post as a mini swansong to this well-established Blog.
Stephen has been the Webmaster of Writing and Fighting for a number of years, but his time hre is drawing to an end.
It is with great reluctance that Stephen has chosen to stand sown from his role with this Blog but, all good things must come to an end.
Backlink Building Strategies for the Blogger