Obviously, we are in search of unique blog content. But, we have failed before we begin by choosing to reproduce this article here.
In the online world, content is king.
It's what determines whether people are going to fall in love with what you do or not.
If your content does not resonate with your audience, then they won't bother to follow you wherever you want to take them.
Read the original content.
Remember anyone can create mediocre content.
If your aim is to populate your blog with hundreds of 400 word mediocre posts, then you can easily achieve that by buying articles at as low as $1.5 per articles.
However, if you want to create stellar content, you need to spend time doing deep research, writing, editing, proofreading, repurposing, creating graphics, finding photos, interlinking etc.
Types Of Content To Create
Sometimes deciding what to write for our unique blog content can be quite a task. We have found the following types to be quite engaging with our readers. You need content that:
opens our eyes to bigger things
makes us smile/laugh
brings a totally new perspective to common phenomena
takes us back to the forgotten basics
tells a story…. (we've got a module on the storytelling approach)
challenges us out of our comfort zones
reveals secrets
outlines exactly how one went about something and achieved results
shows us that dreams do come true
takes us on an exciting ride
Apparently, the biggest challenge isn't creating stunning content, it's creating stunning content and sustaining them over time.
Read the original content.
The Basics Of Content Creation
Deep and extensive research. You've got to get your facts right
Word length: Say what you've got to say in the least possible words, but exploit the topic deeply. If you do this right, then you will not be that creator filling the fluff just to hit the 1000 words recommended mark.
Readability. Use whitespace; headings and subheadings. Use shorter paragraphs. Three to four paragraphs do your readers great justice. Also, stick to simple sentences as much as possible.
A single sentence is good a paragraph as well.
Perfect.
(because a simple word can also make a paragraph on its own.)
Punctuations are critical, a free version of Grammarly can help you highlight grammar errors and help you fix them with ease, though it doesn't always get it right.
Structure: Arrange and subdivide your contents into sections and subsections. Use bullet points and numbering when outlining points.
Visuals: the Human eye is attracted to pictures, graphics, and videos. You want to ensure that you back up your written content with some great graphics that compliment whatever it is you want to say
To stand out from the online noise, you need to establish yourself as a brand. A brand needs uniqueness, command and value. Today, we look at ten critical steps to writing unique blog posts and avoid plagiarism.
Read the original content.
Ten Steps To Creating Unique Content
Now let's get a bit practical. In this subsection, I will take you through ten steps that we I have been using to create great content without taking much time.
1: Search Google Using The Keywords Or Topics Provided
The first step to writing unique blog posts is definitely a deep and thorough research. You need to know what others are writing or have written about the keyword of interest. There are several keyword tools you can use.
After identifying your keyword of interest, go to Google homepage and type in the keyword
2: Open Up All The Links On The First Page Of The Google Search
The second step to writing unique blog posts is to open all the results on the Google Search Result first page. You have to open them up in different tabs definitely.
Click to learn more about the second edition of The 30 Days Blogging Challenge
3: Skim Read Through Each Article Writing The Main Points.
The whole point of writing unique blog posts is relevance in your own approach. The truth is, coming up with a wholly new content that's not found anywhere else is nearly impossible.
So, you will need to borrow ideas from other experts. Simply skim through each of the articles that you have opened, picking the points that you think are the most important for your readers.
Note them down on a sheet of paper, or your notebook or your Evernote app.
4: Compile A Great List
From your main points, you would want to come up with an awesome list of points. You will note that some points are common, as noted down from each article.
Focus on the inclusion of the rather uncommon points that seem to offer great insights as well.
Read the original content.
5: Do Not Use One Source
This is a red line. Do not cross it. Use as many sources as possible, as this gives you new insights and perspectives necessary for writing unique blog posts that your audience will find helpful.
It cannot be truly unique blog content if you are referencing only a single source.
6: Map Out The Structure Of Your Post
Arrange your key points on the order of importance and relevance, from the most to the least. Decide whether you need to break your points into sections or not.
7: Add To The List What You Already Know
Add to the list the points you already know about the discussion. At The Penny Matters, we normally ensure that for ten points post, at least three of the points have to be the ones we have brainstormed/ experimented ourselves.
I think that's a really good approach. You should give that a try.
8: Start Writing Your unique blog content Post From Scratch.
This step is critical. The time of referencing is over. Now, it's time to flesh the skeleton of your posts. Write under each point, providing great insights that are inspired by your understanding of the subject, and data and research you've done.
This will be your work and your oppotunity to create unique blog content.
9: Do Not Copy Paste Anything!
Write notes then put them in your own words. If you copy paste, then definitely you are not writing unique blog posts, are you?
10: Edit Your unique blog content Article For Any Grammatical Errors.
The final step in writing unique blog posts and avoid plagiarism is to proofread your work, correcting any glaring grammatical errors, rearranging the floor if necessary and inserting relevant images.
This article, as well as being helpful to aspiring bloggers, serves to feed our Pinterest marketing objectives.
Affiliate Promotion

Writing and Fighting is supported by advertising of the services we know, use and love. Running a successful Website needs funding. And, affiliate marketing is our chosen funding model.

We use Bluehost and SiteGround to host Writing and Fighting and derive traffic by posting Tasty Pins on Pinterest, driven by Tailwind. However, no Blog should be without a secure Backup and Writing and Fighting relies on BlogVault to provide this peace of mind. Furthermore, the all-important site security, is courtesy of Sucuri Website Security Solutions.

If you click any of the above links, and make a purchase, we will receive a small commission. At no additional cost to you.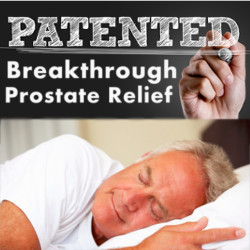 This concludes the current post. We hope it was educational, informative and enjoyable. What follows, hereafter, are optimised images for sharing. Tall Pinterest images will only be revealed when the appropriate sharing button is selected.
---
10 important steps to writing unique blog content